Fast Free Shipping on US orders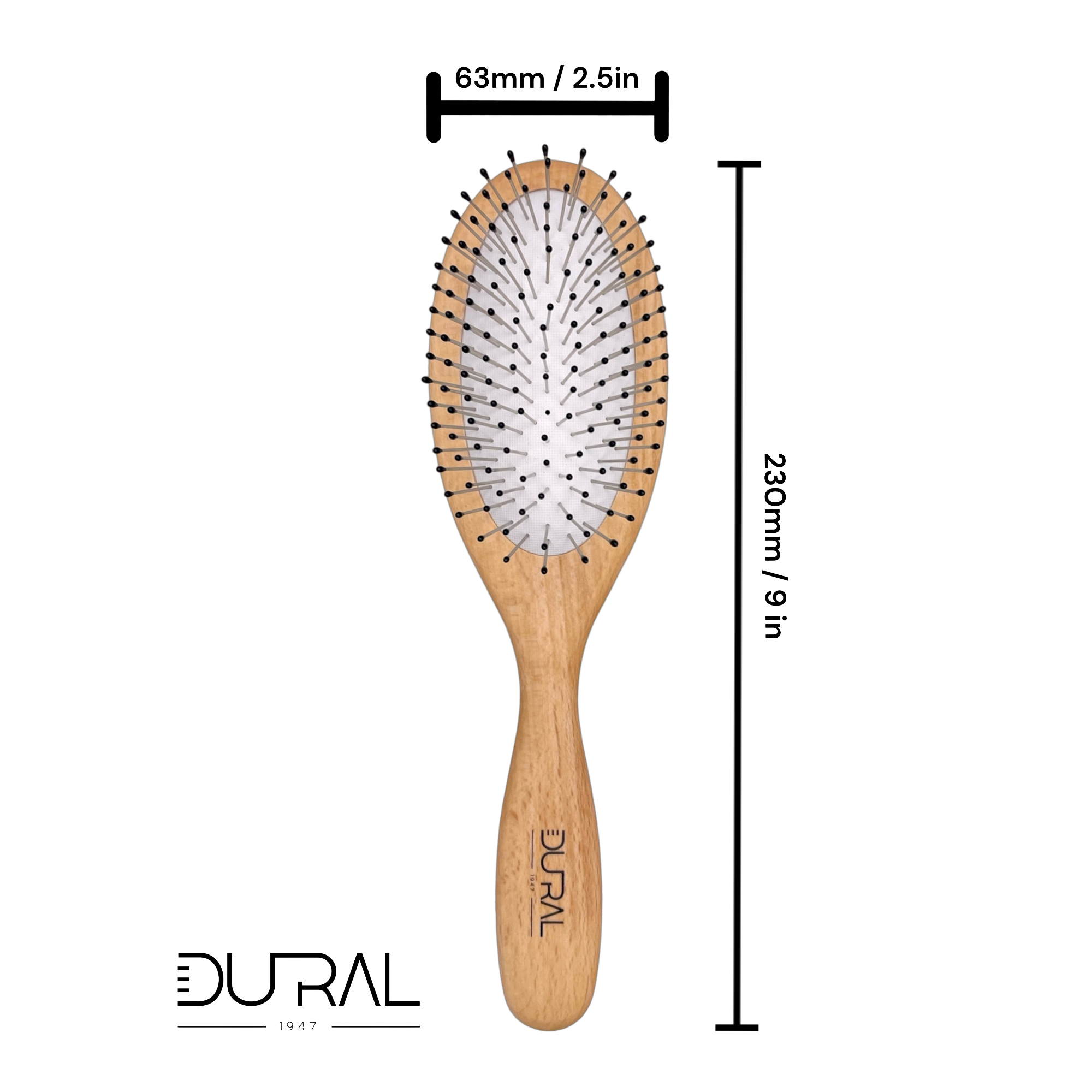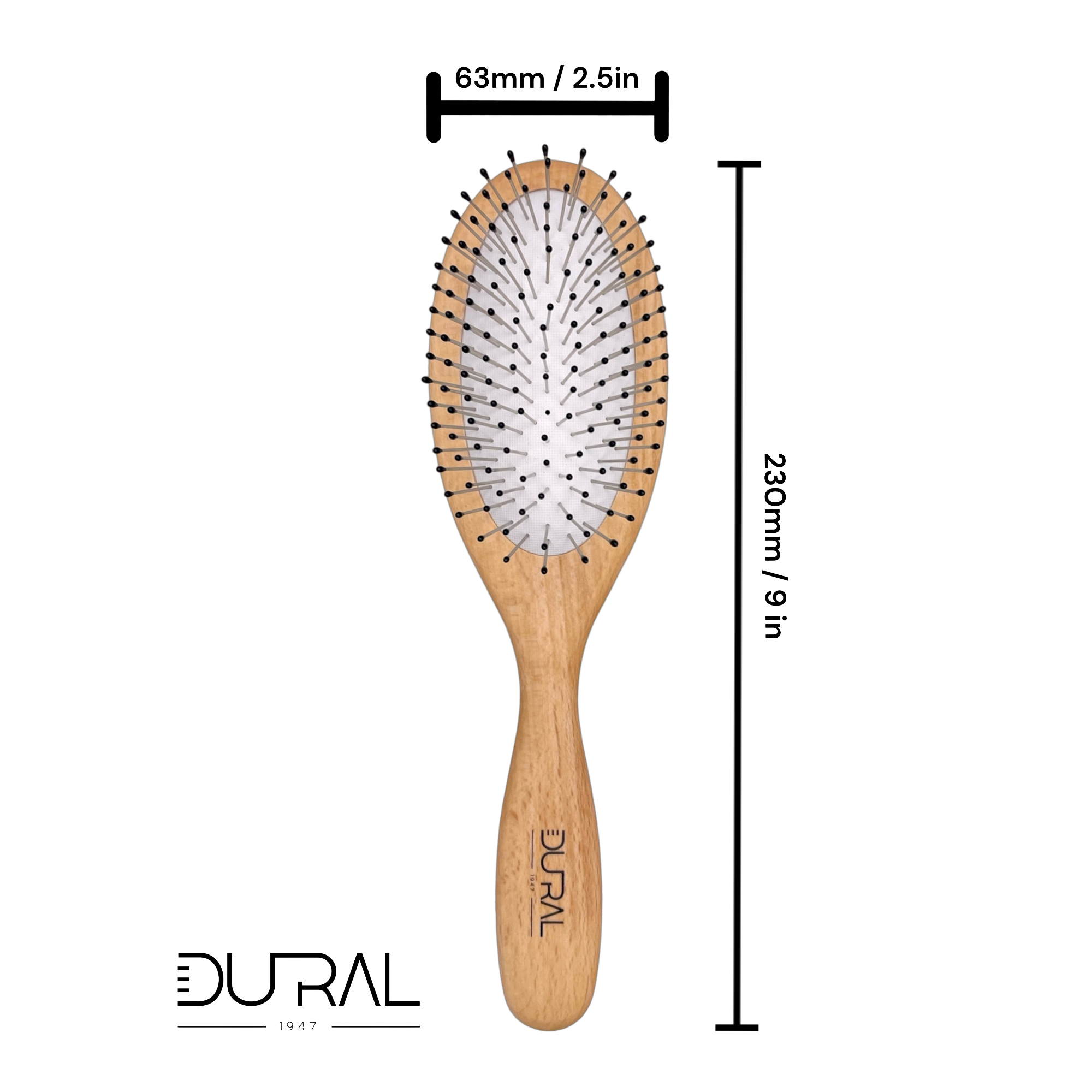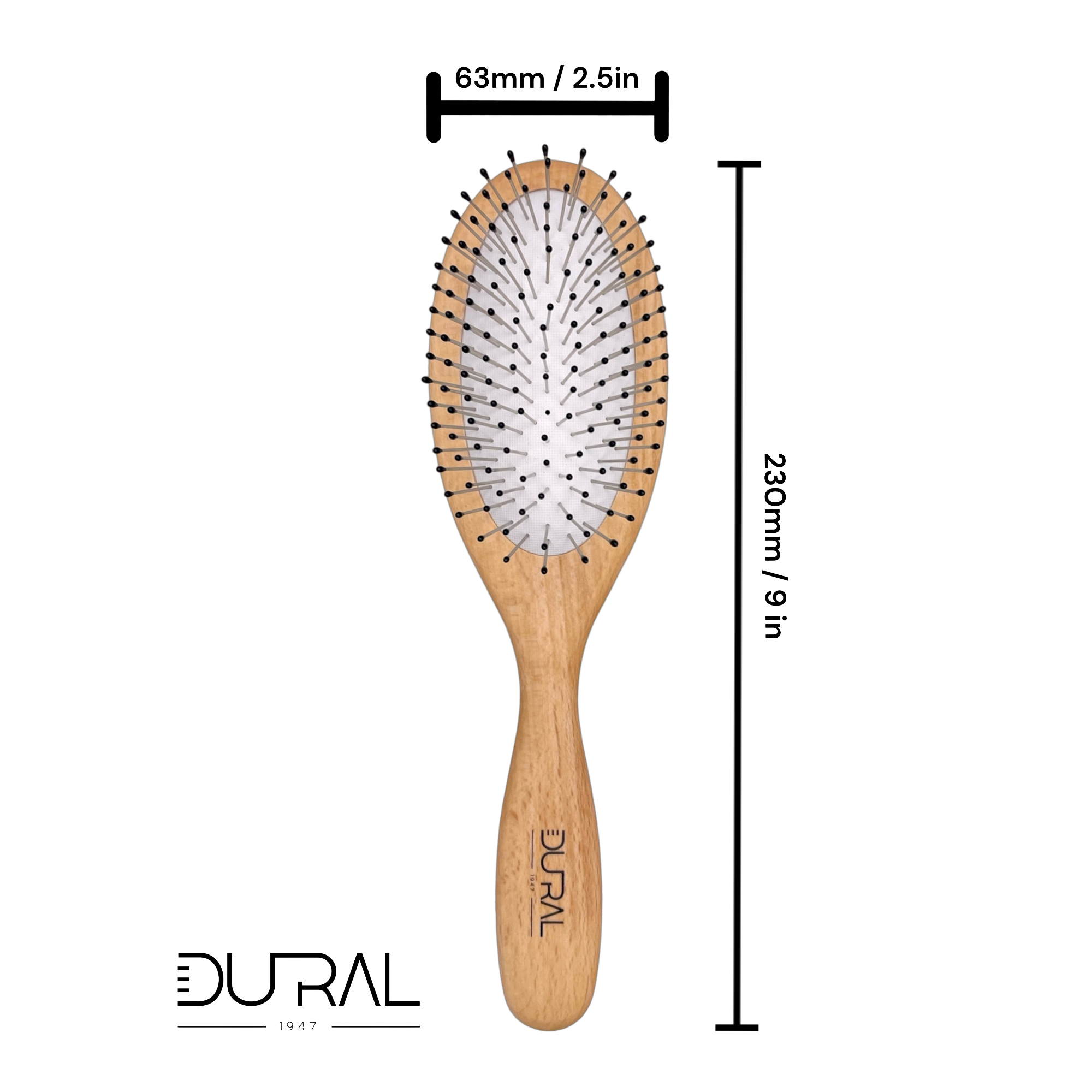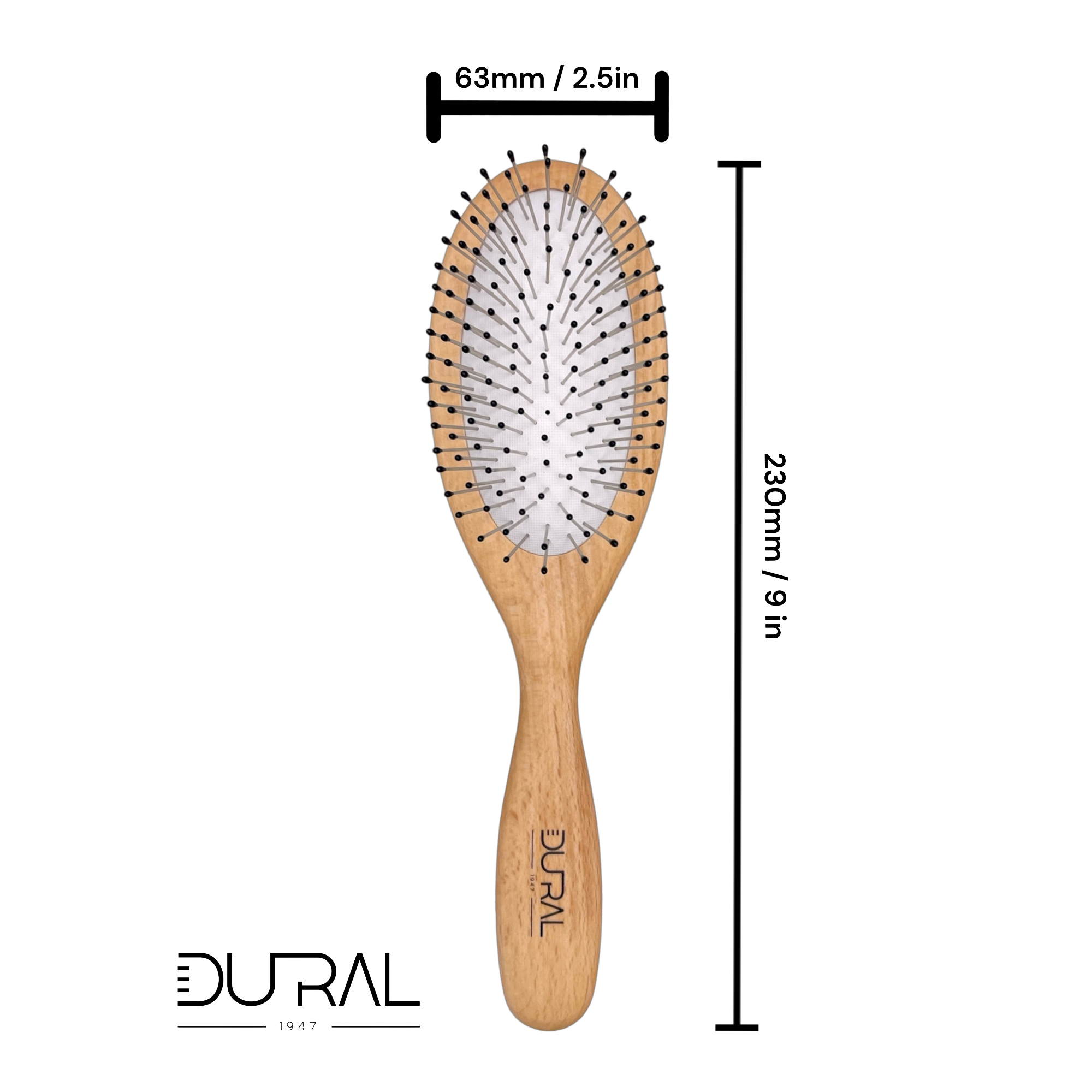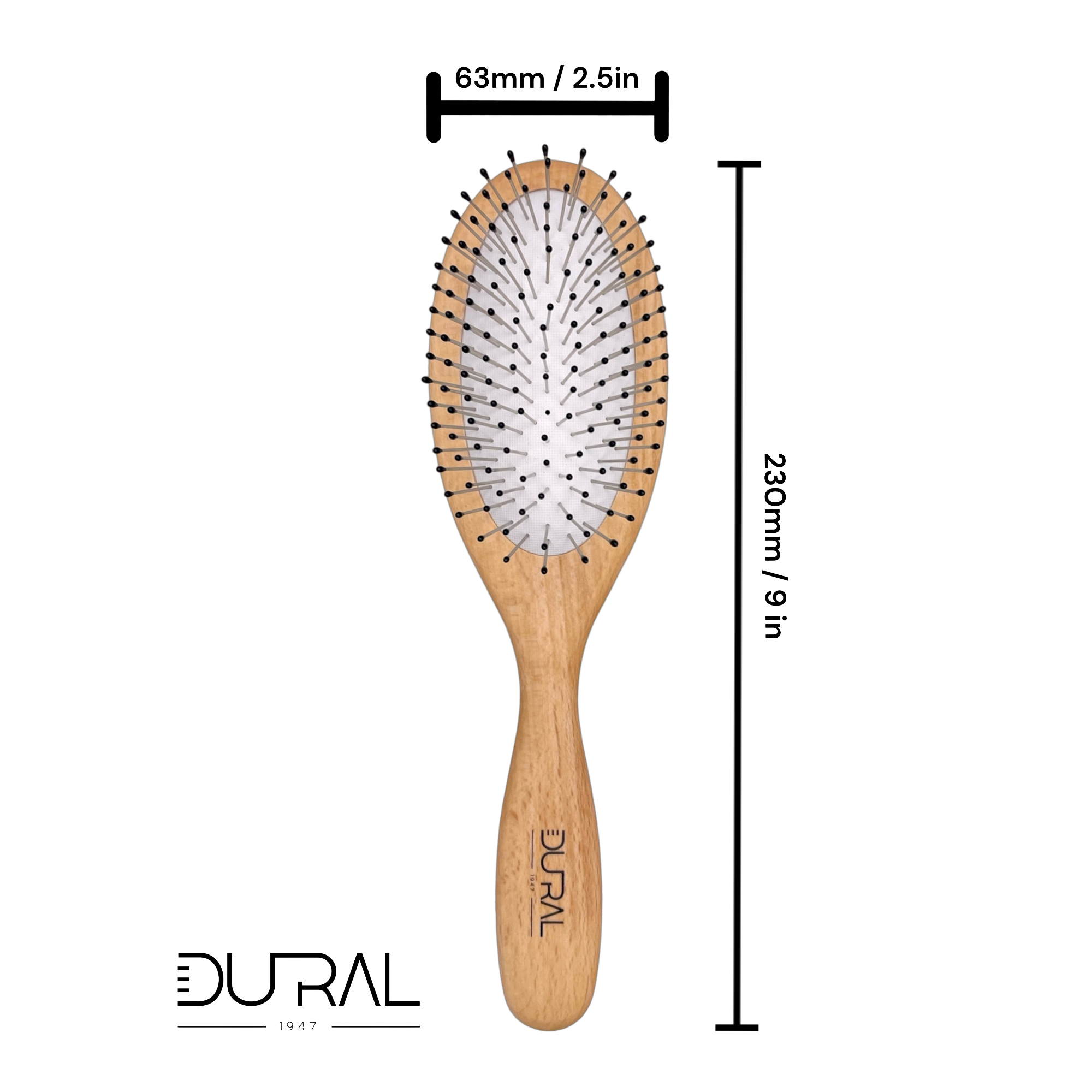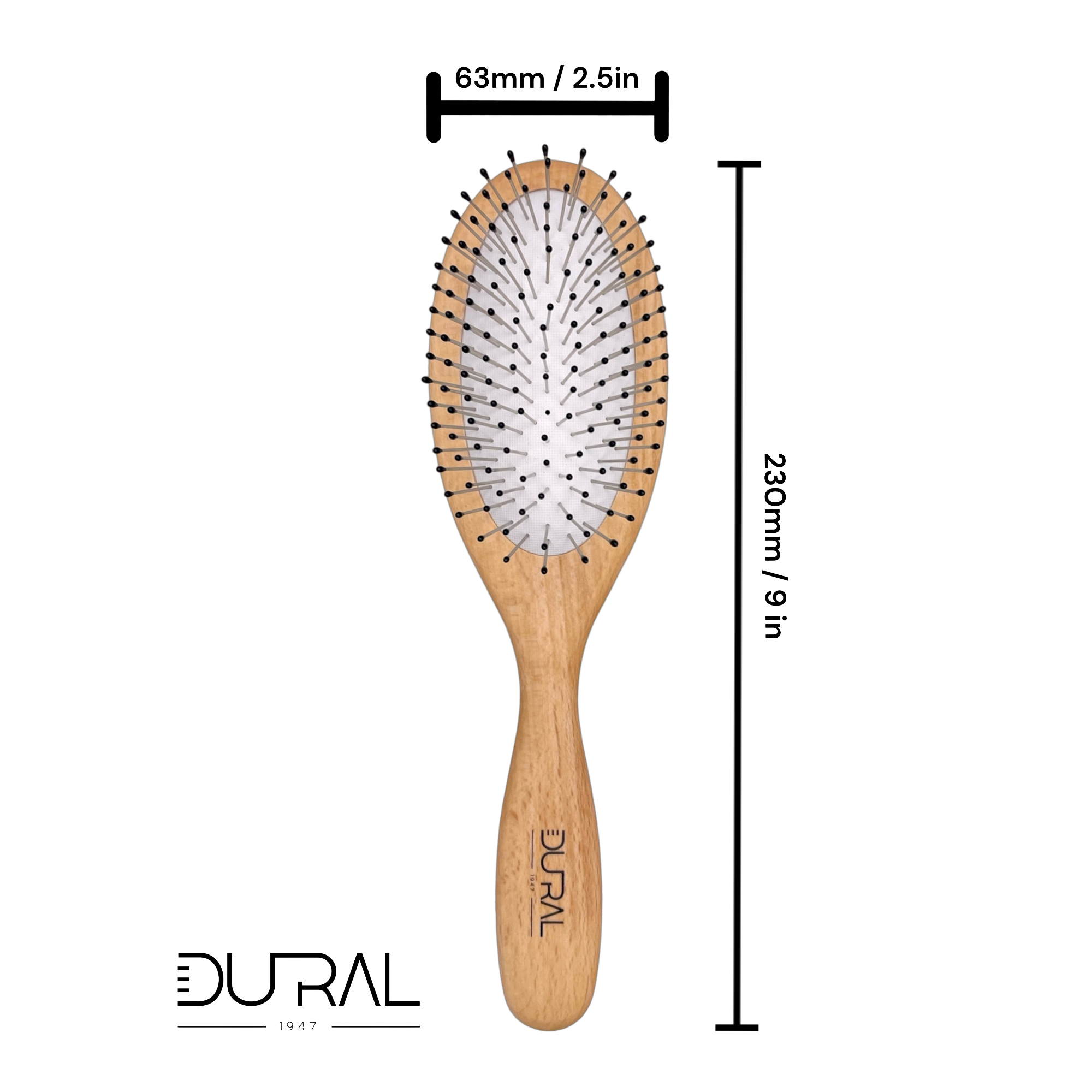 Dural Rubber Cushion Beech Wood Hair Brush, Steel Pins with Ball Tips
High-quality hairbrush made from durable materials. The brush features a beech wood handle that has been oiled to provide a smooth and comfortable grip. The brush is 230mm long and 63mm wide, making it a great size for everyday use.

The brush features steel pins with ball tips, which help to prevent tangling and damage to the hair. The pins are designed to be gentle on the scalp, making it ideal for people with sensitive skin. The pins are also strong and durable, ensuring that the brush will last for years to come.

The rubber cushion used in this brush allows for air to flow freely between the pins, which helps to reduce drying time and prevent hair damage. This makes it a great choice for people who blow-dry their hair regularly.