Fast Free Shipping on US orders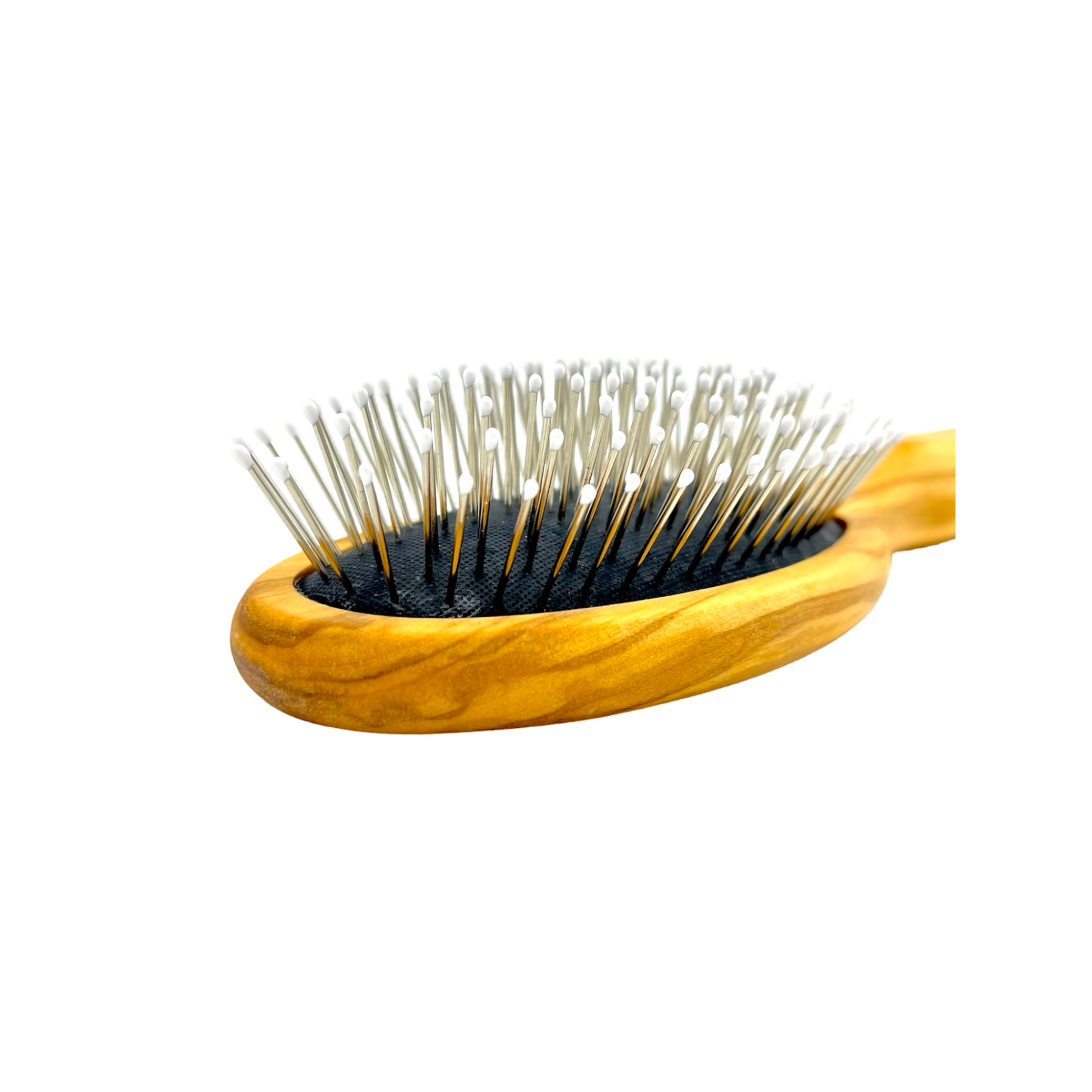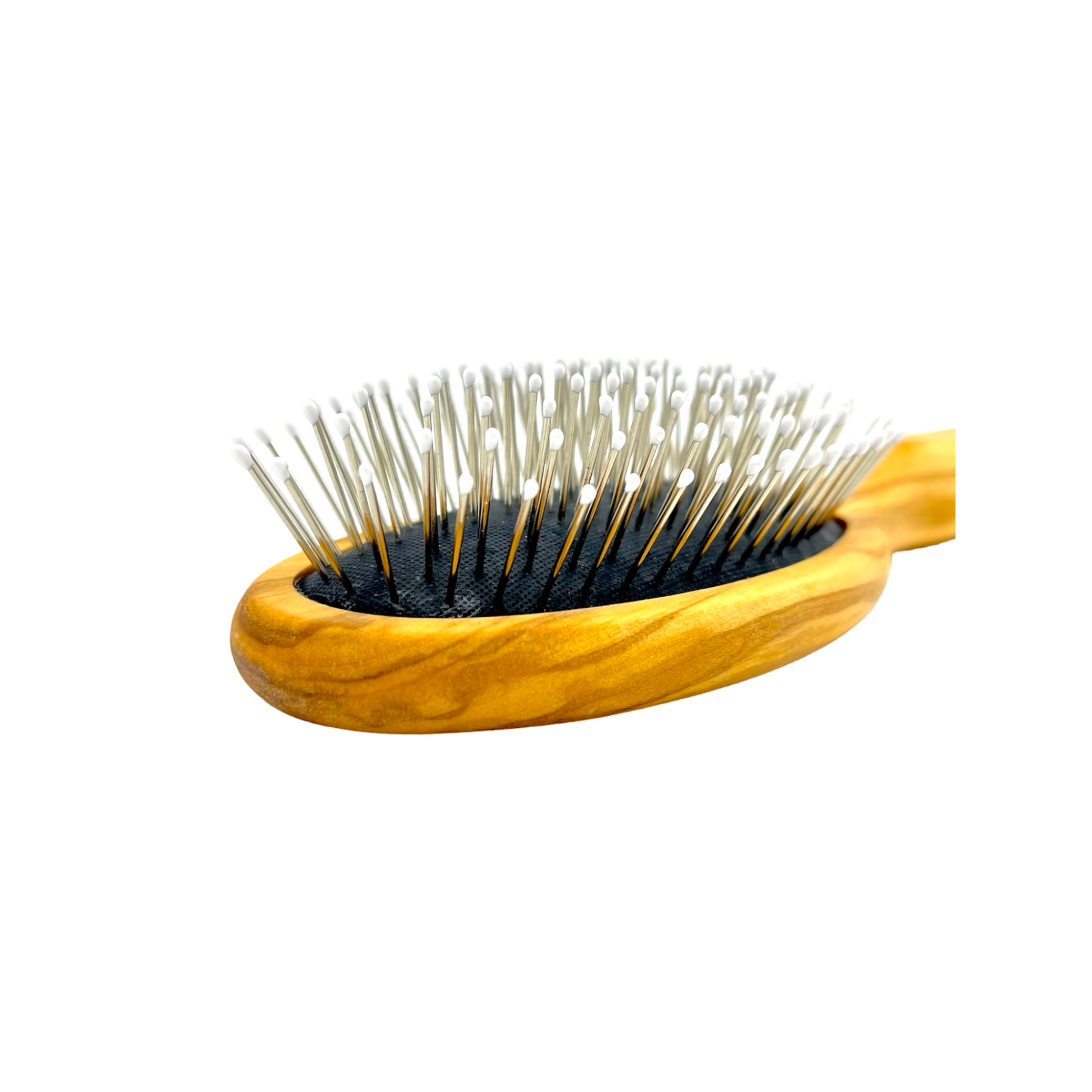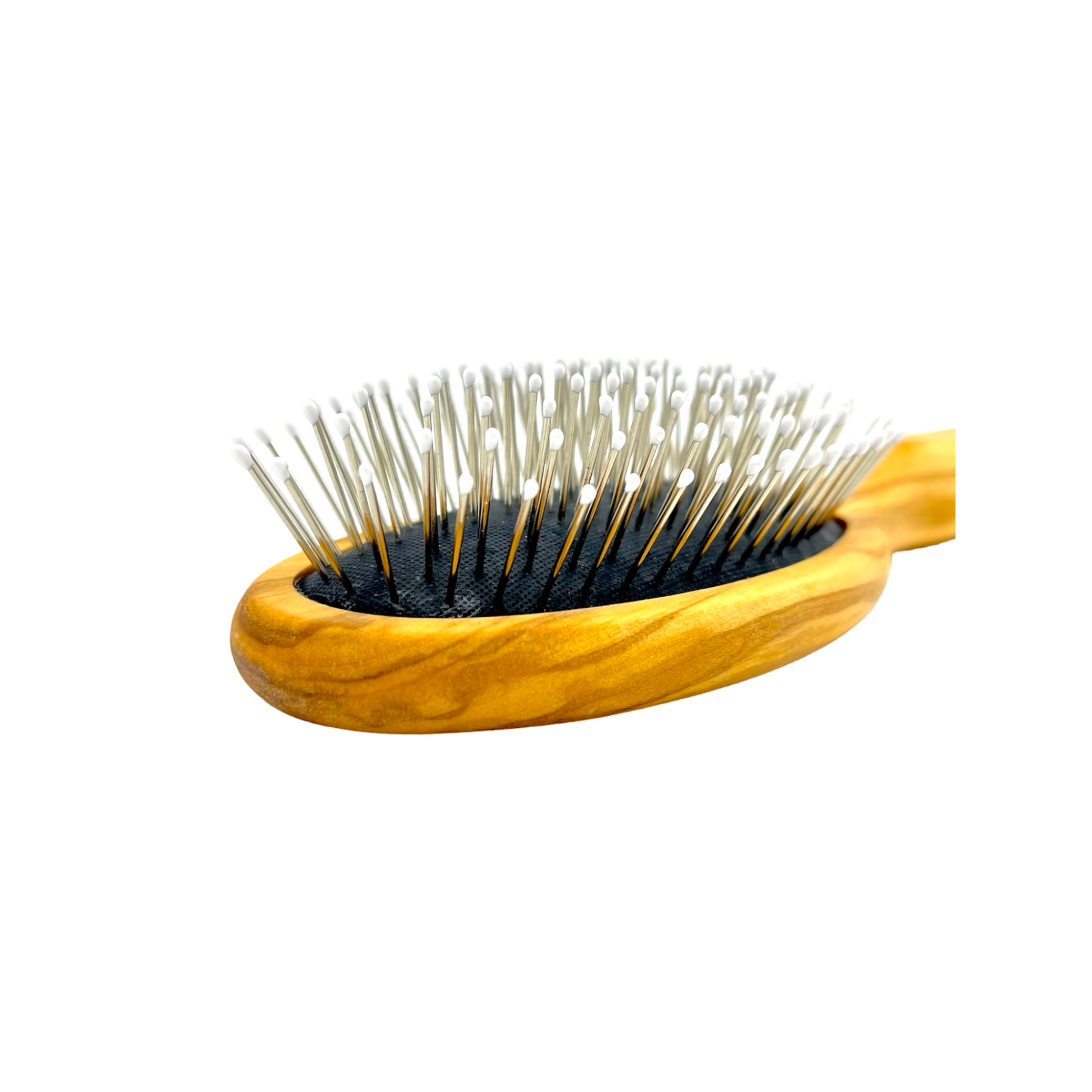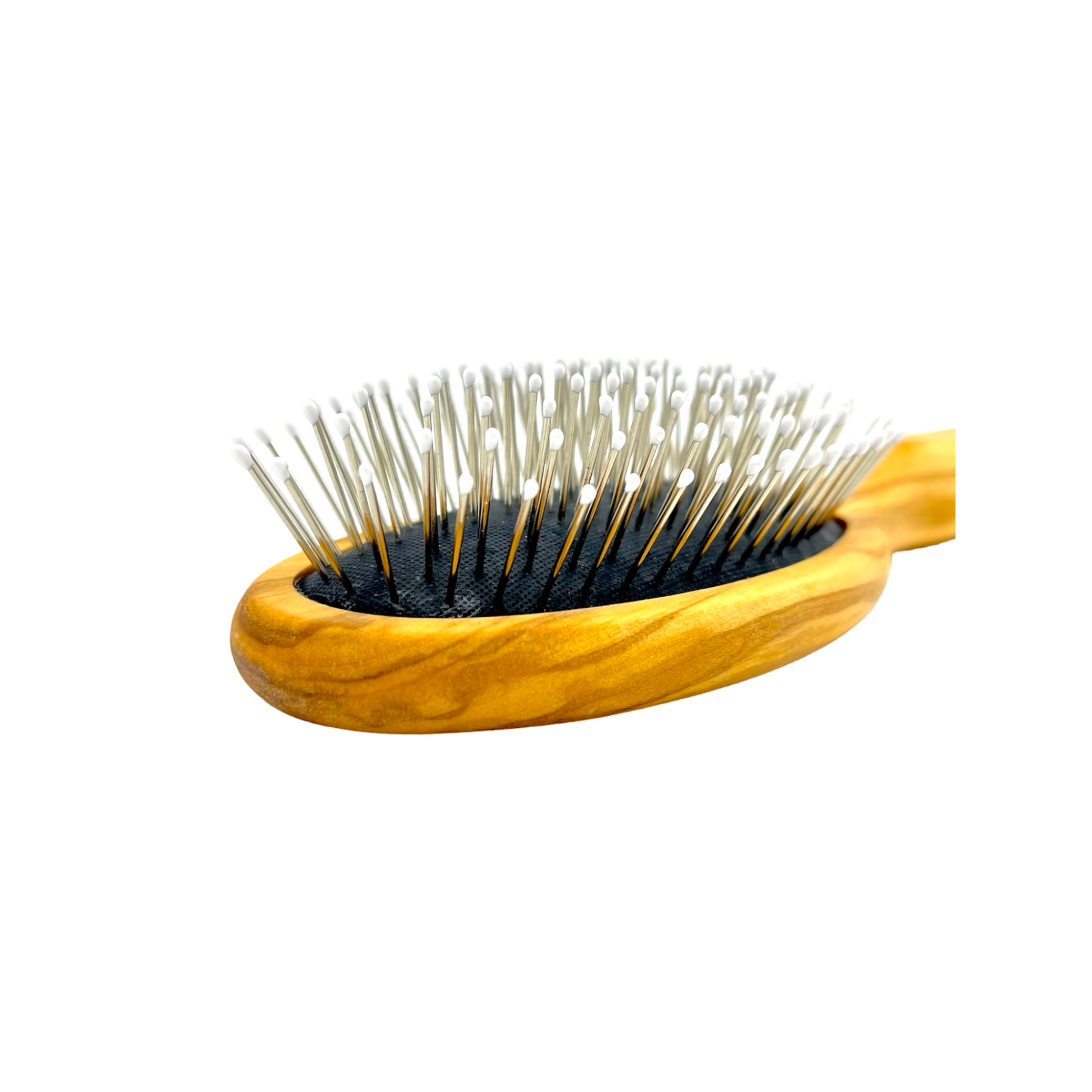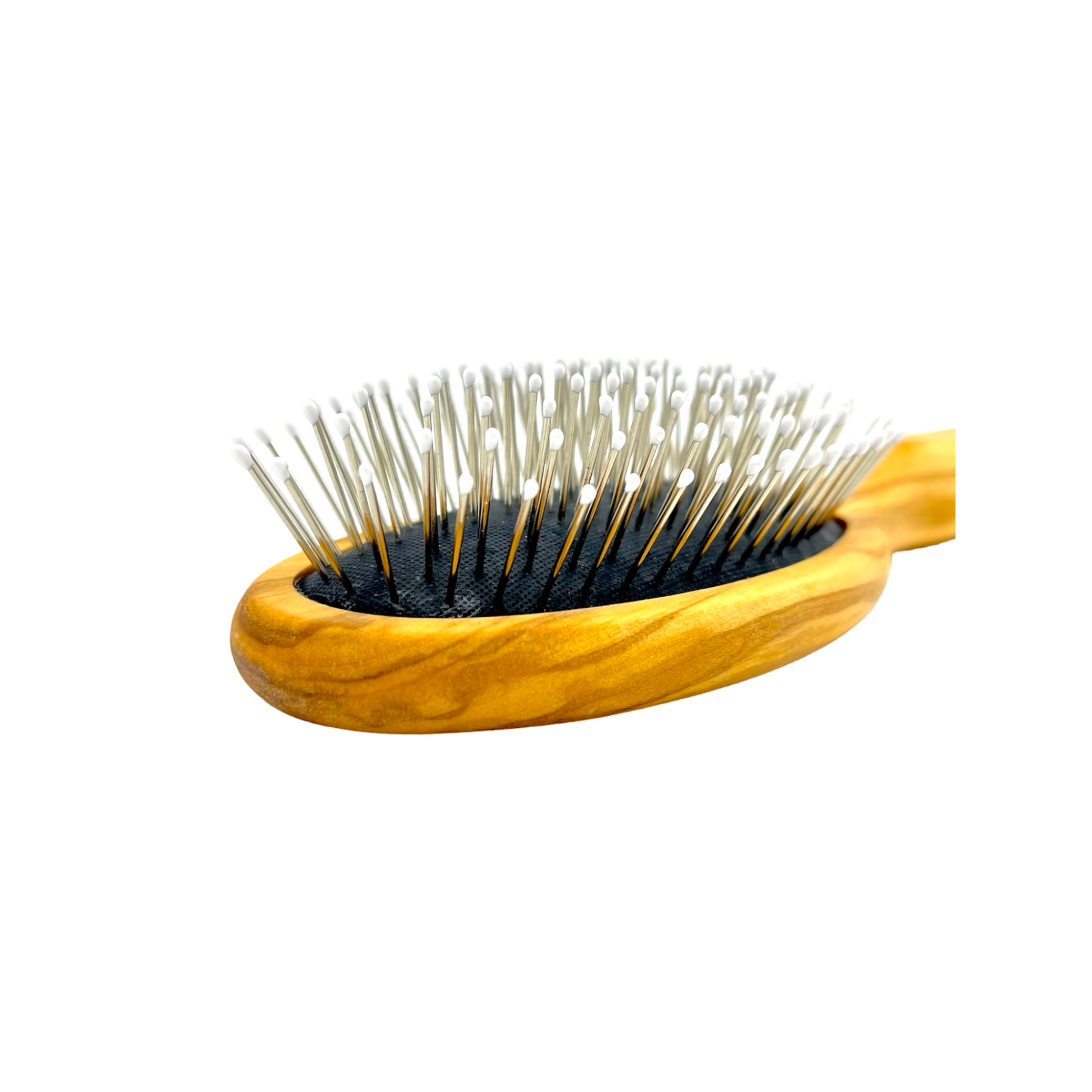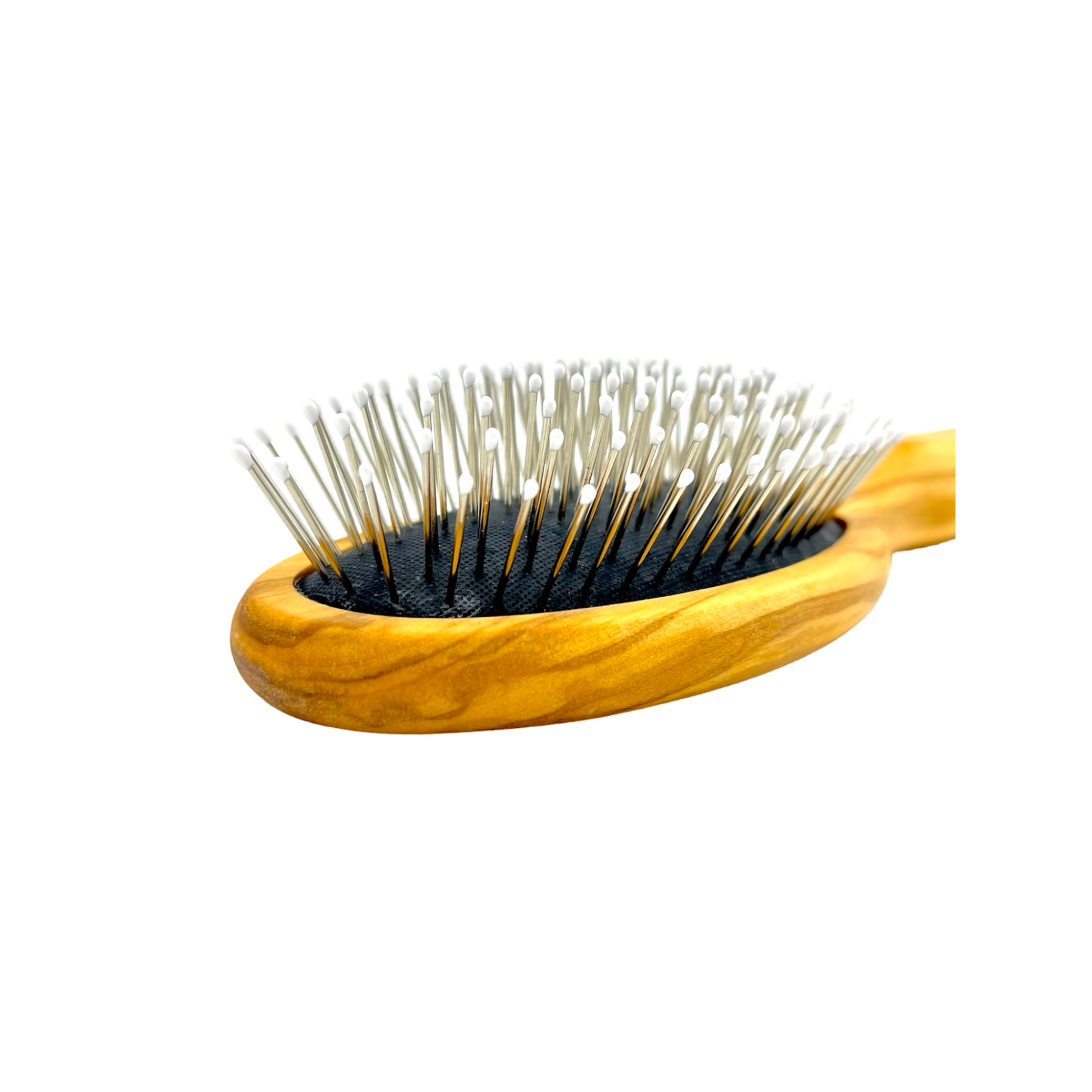 Dural Olive wood rubber cushion hair brush with steel pins and ball tips
It is a high-quality hairbrush designed to provide gentle care while effectively detangling and smoothing hair.

The brush features a wooden base with a cushioned pad that provides a comfortable grip while brushing. The cushioned base helps to prevent hair breakage and damage, making it suitable for use on fragile or thin hair.

The bristles of the brush are made of metal pins with ball tips. The metal pins are effective at detangling and smoothing the hair, while the ball tips prevent hair breakage and damage.

Dimensions: 215x62mm