Fast Free Shipping on US orders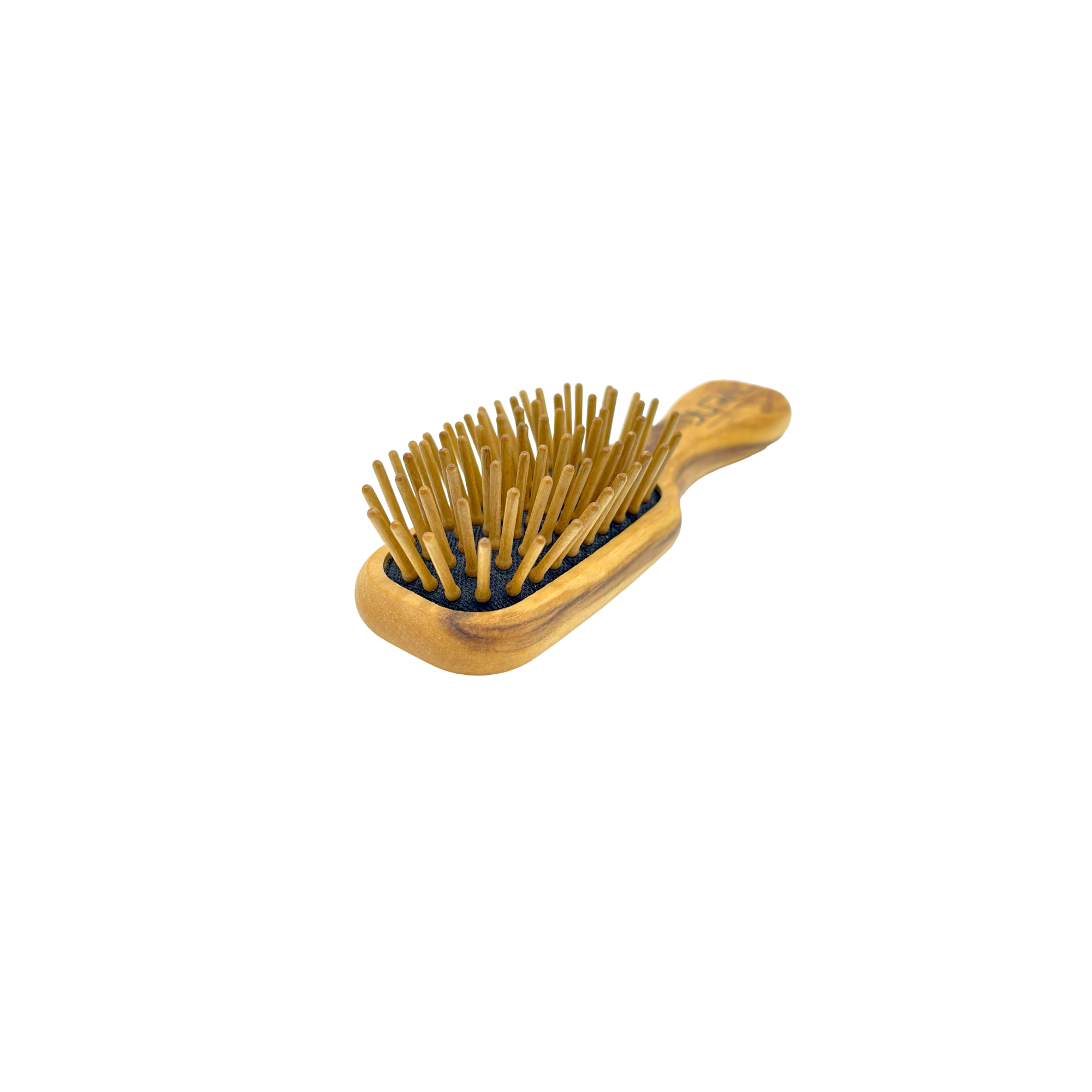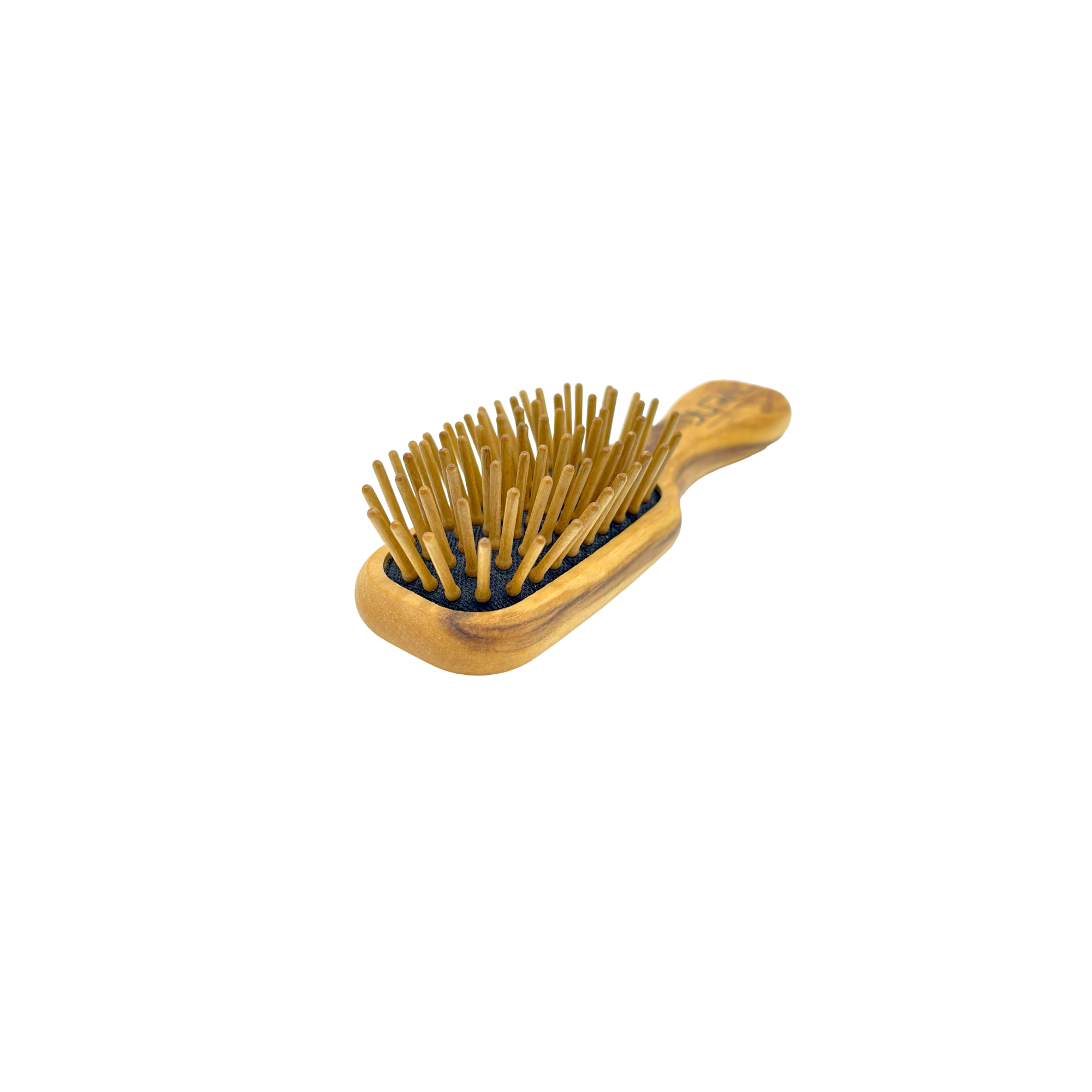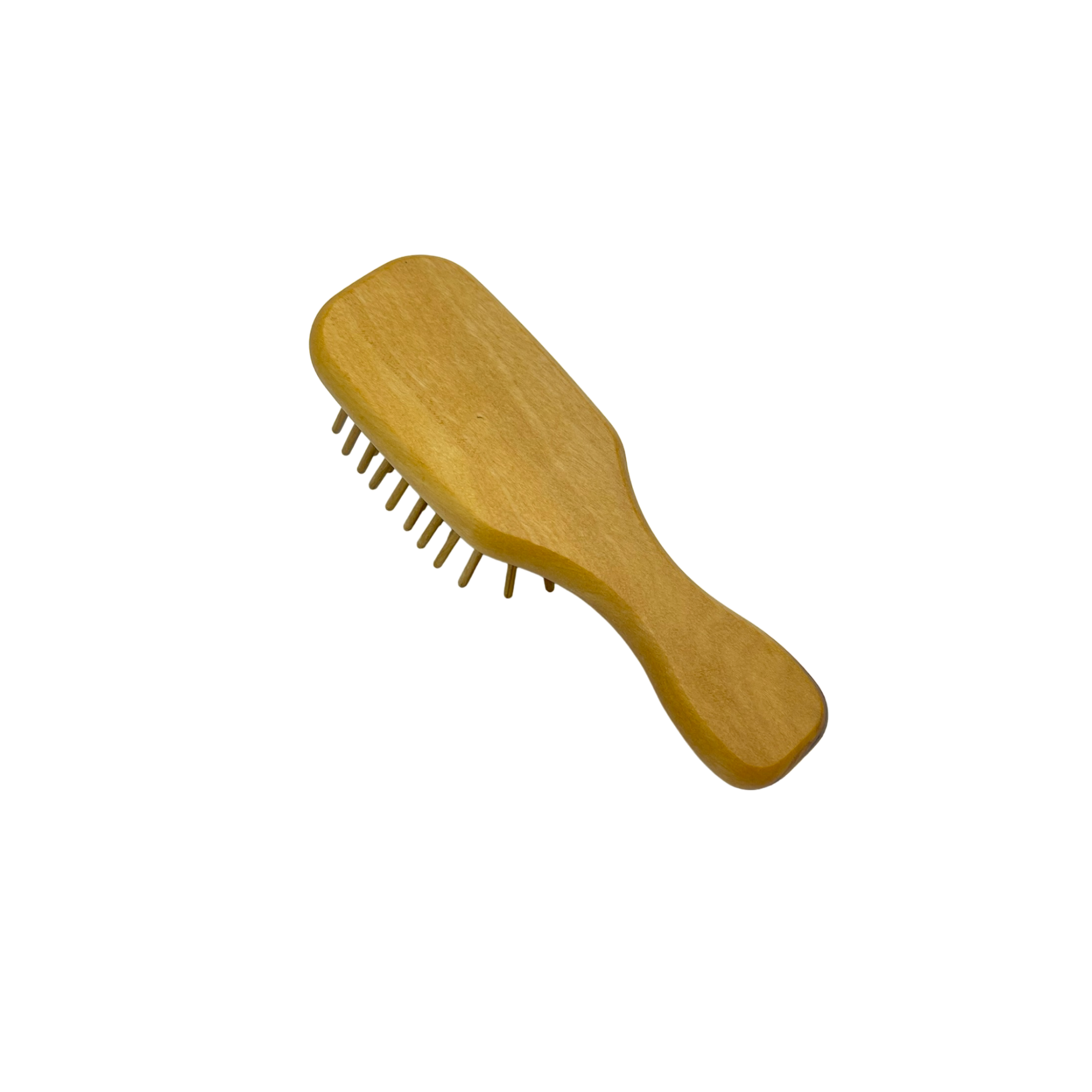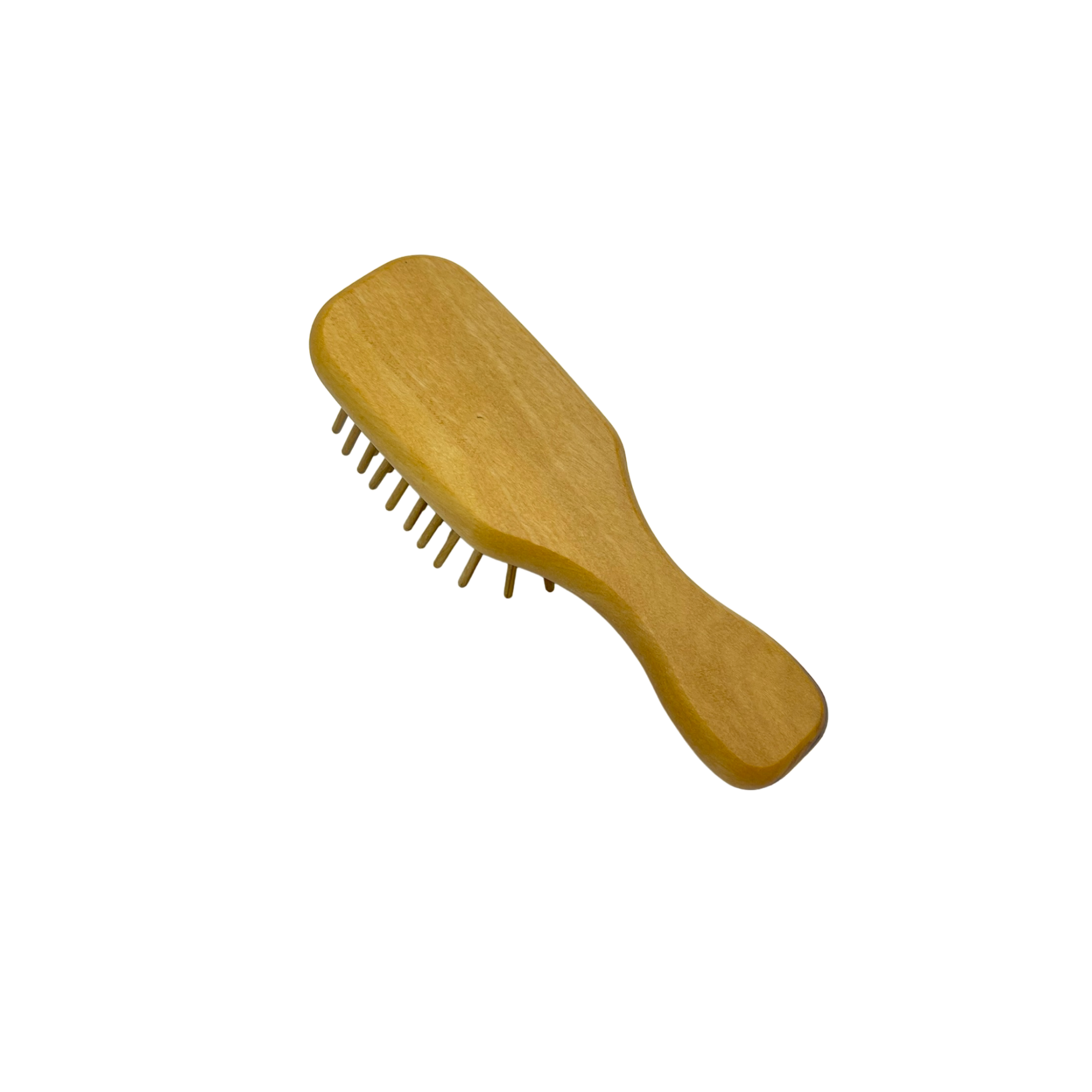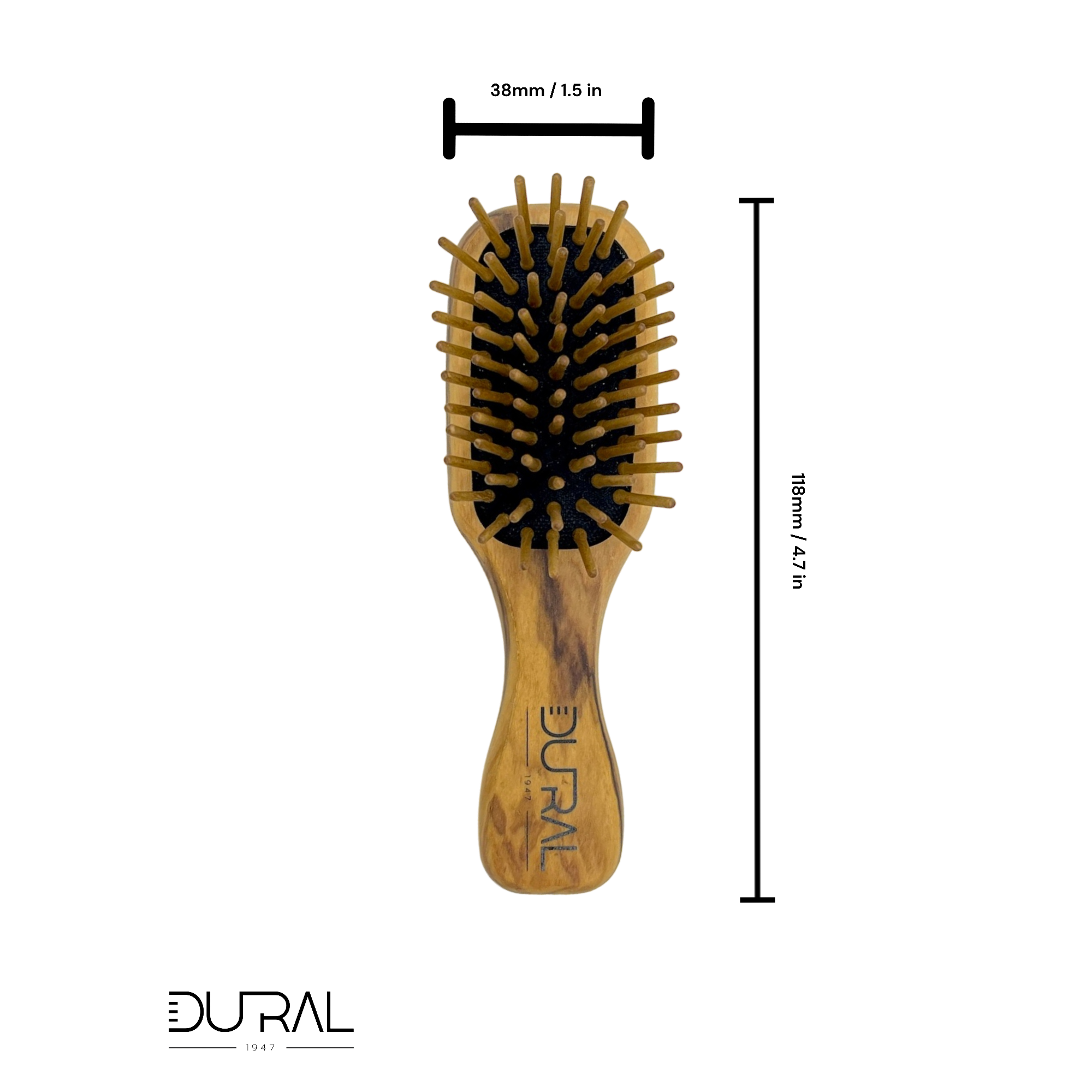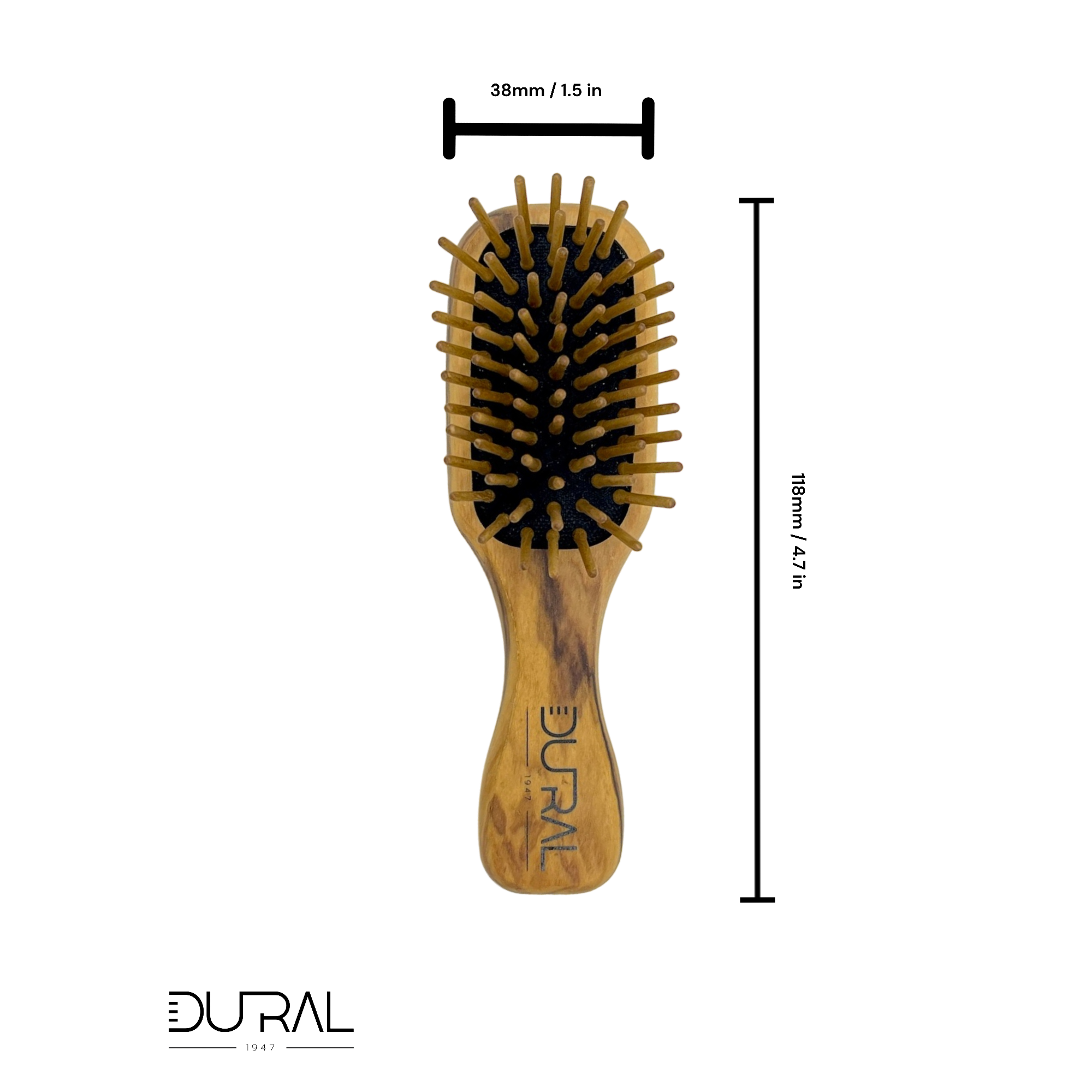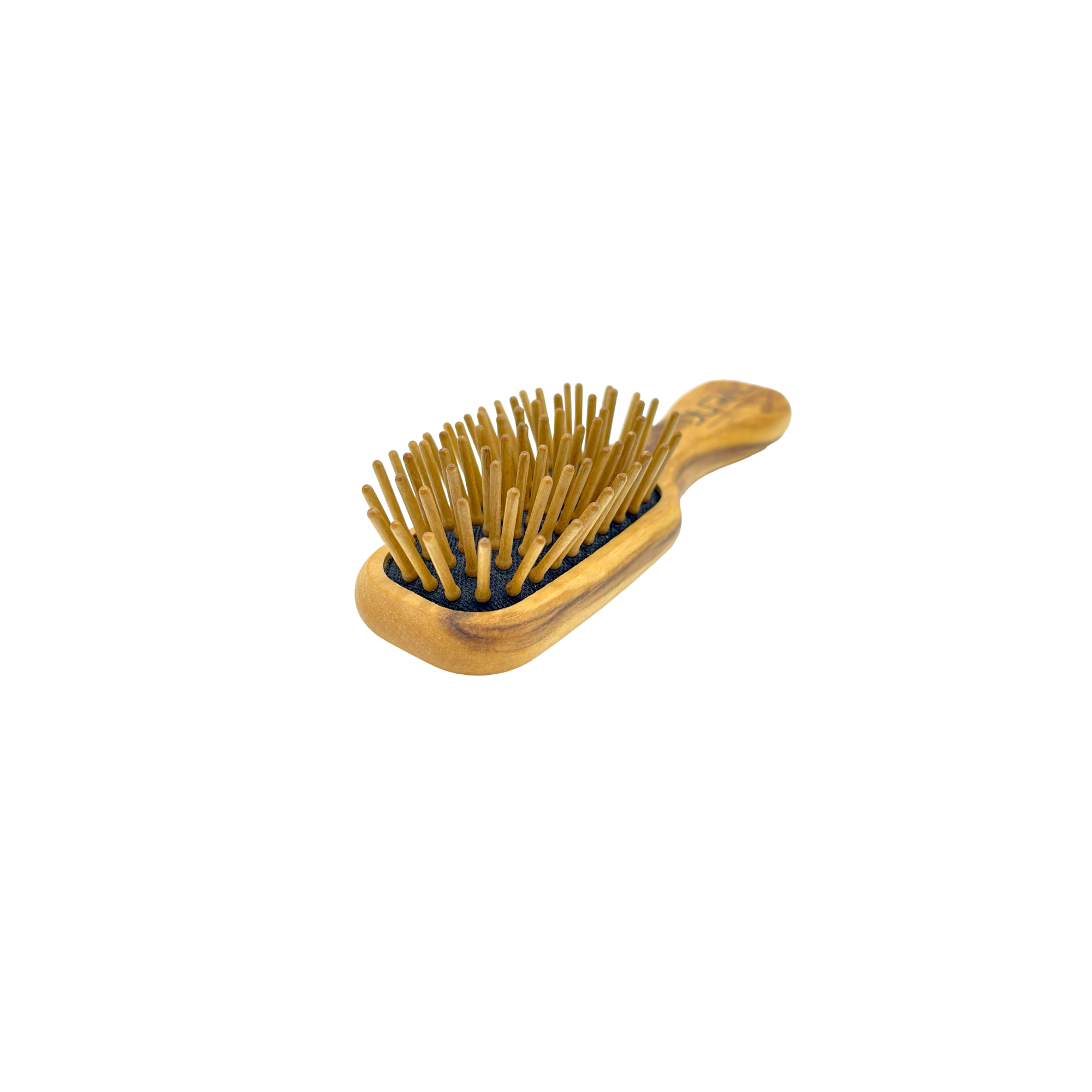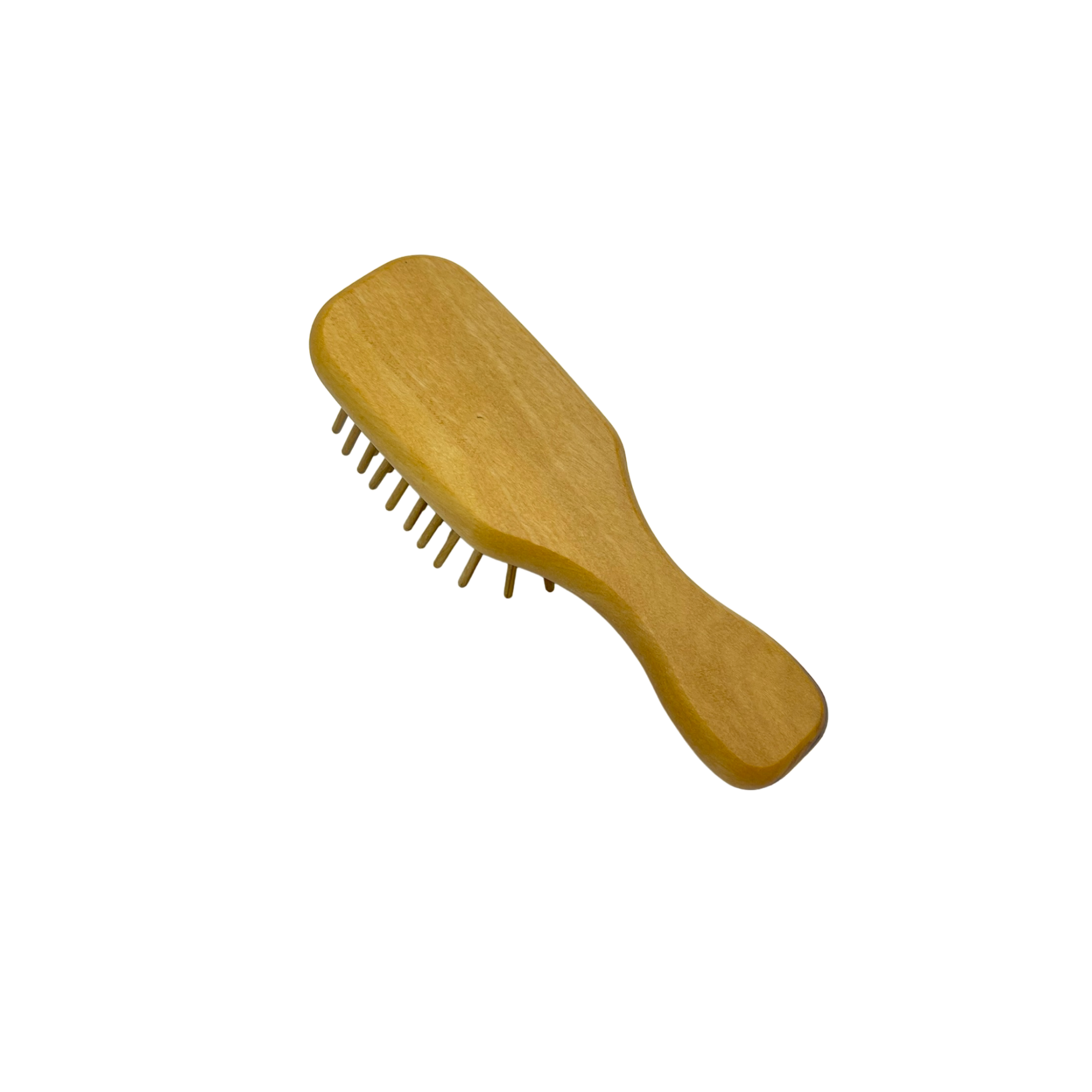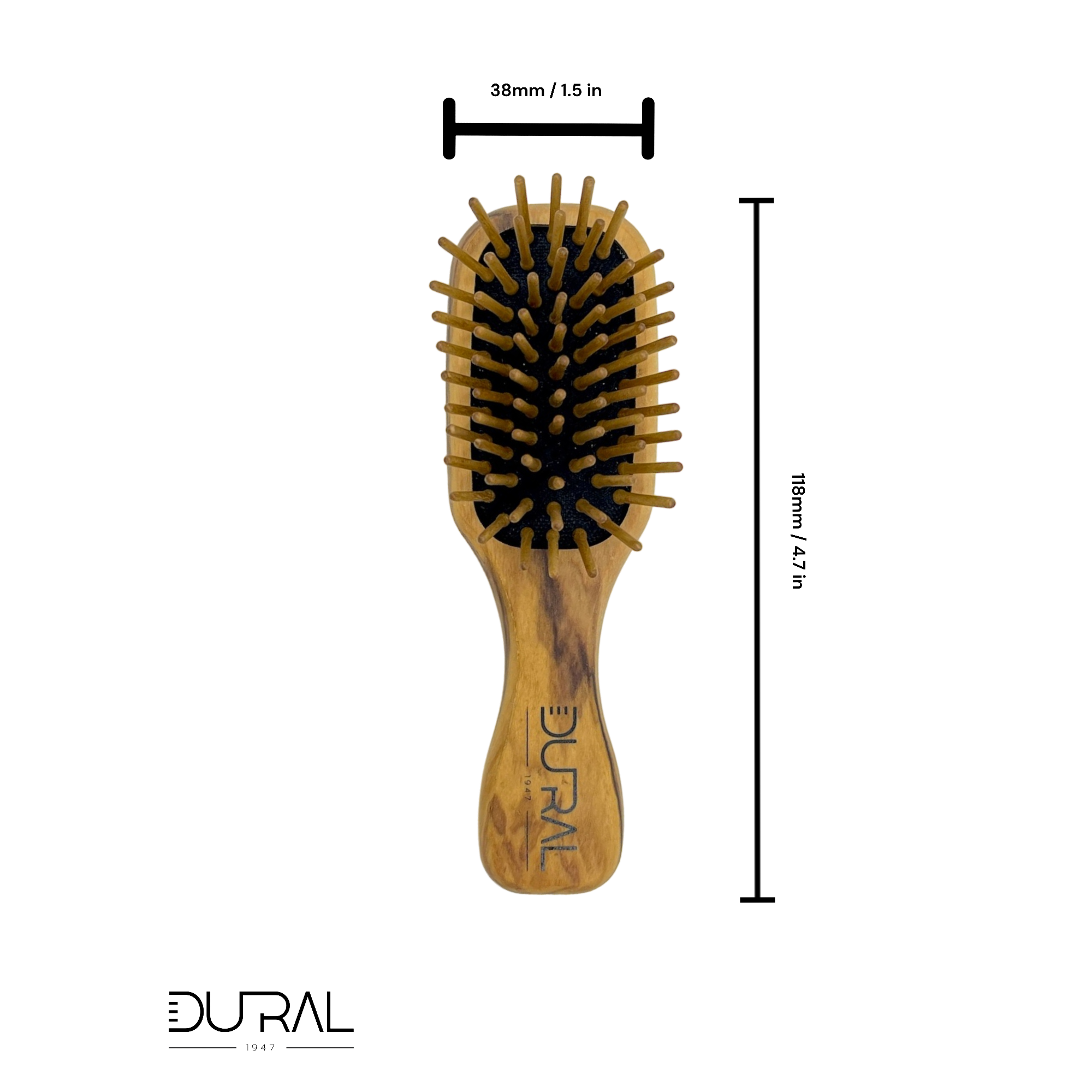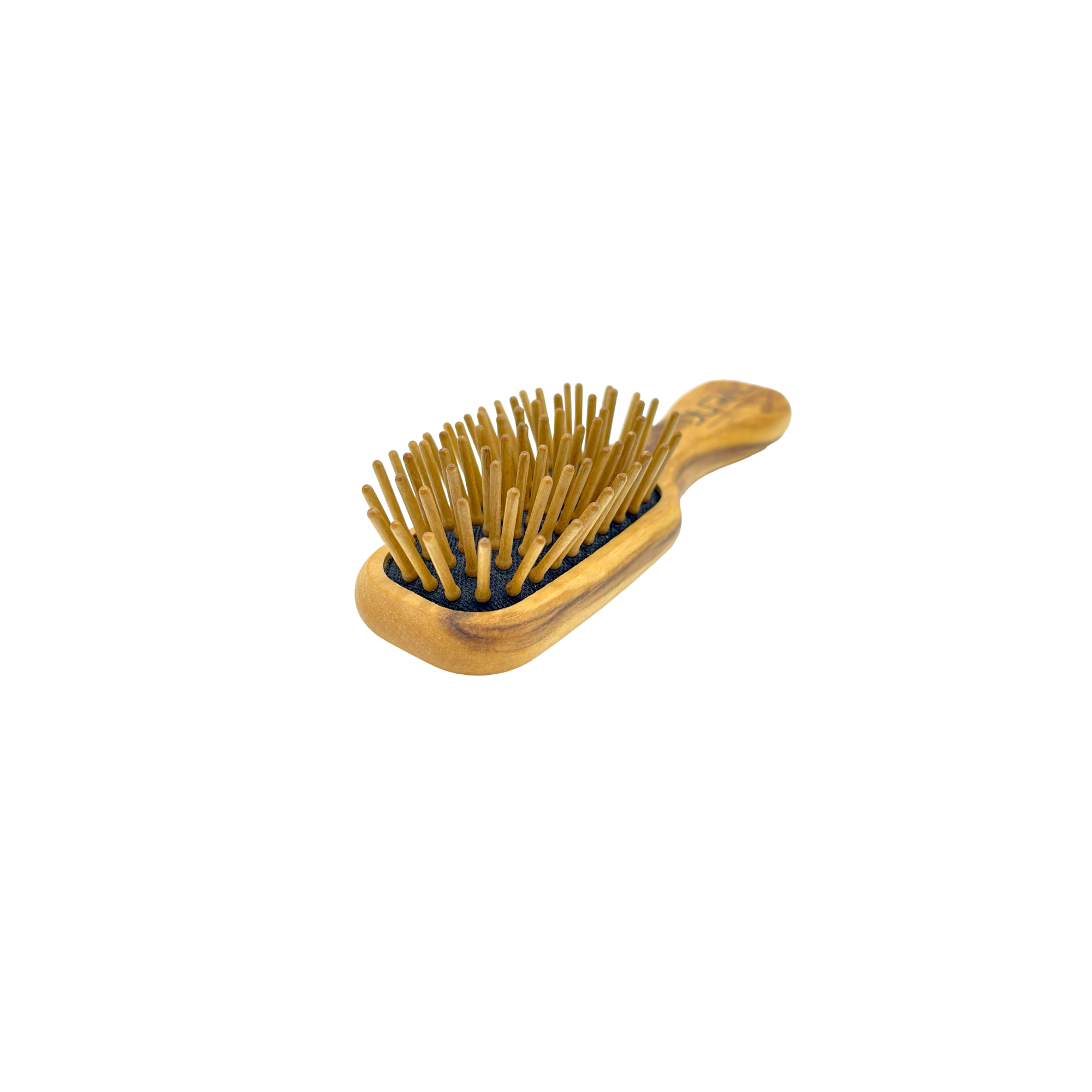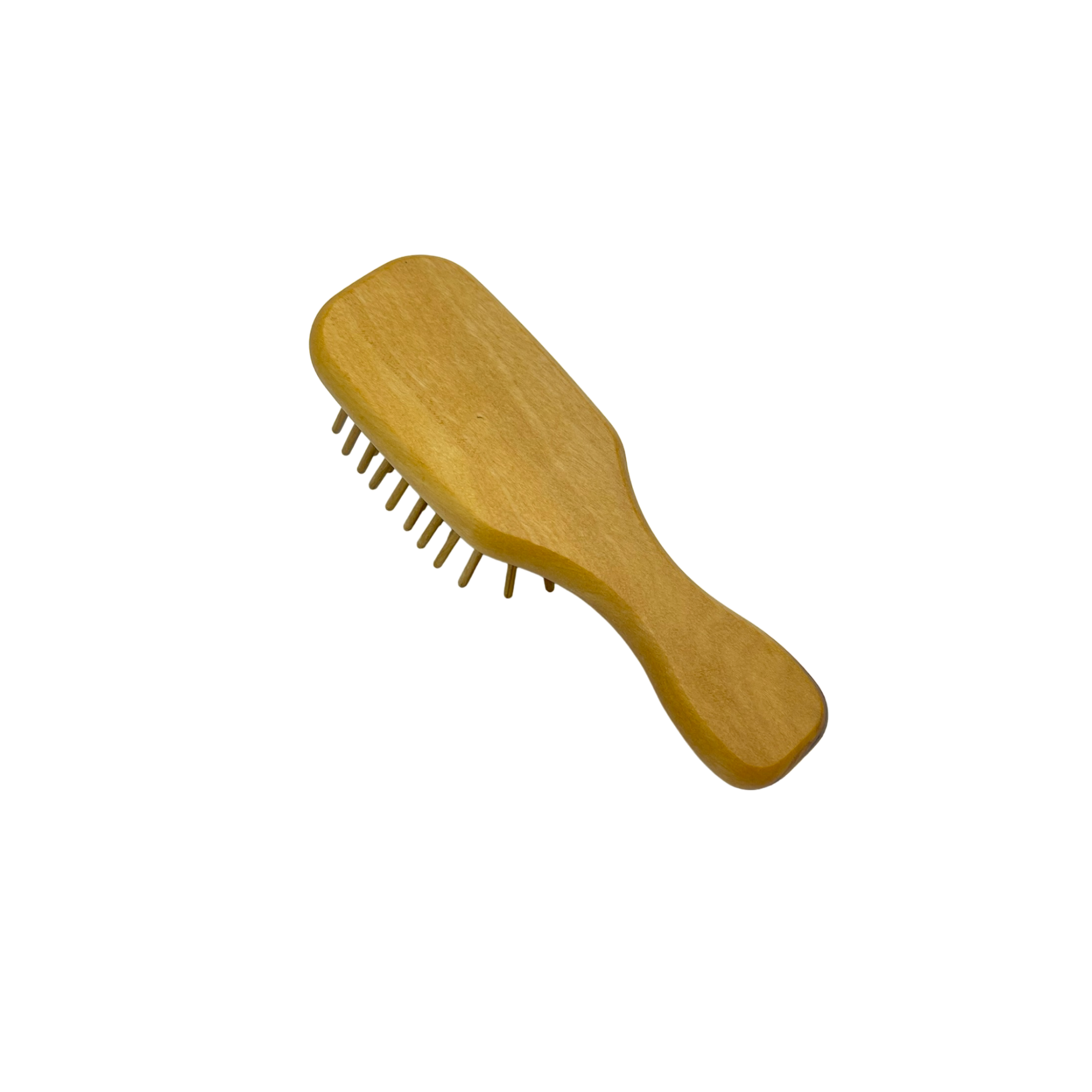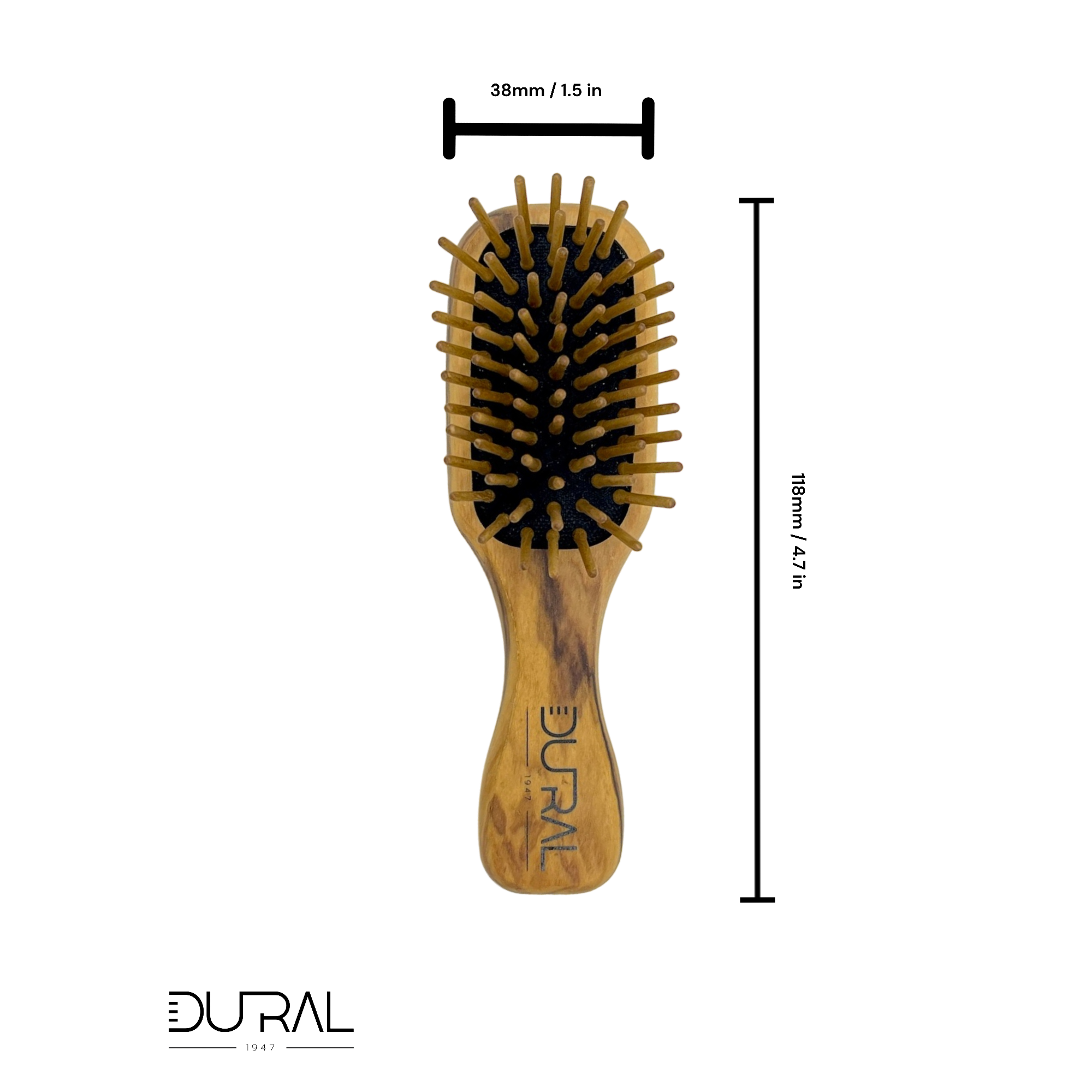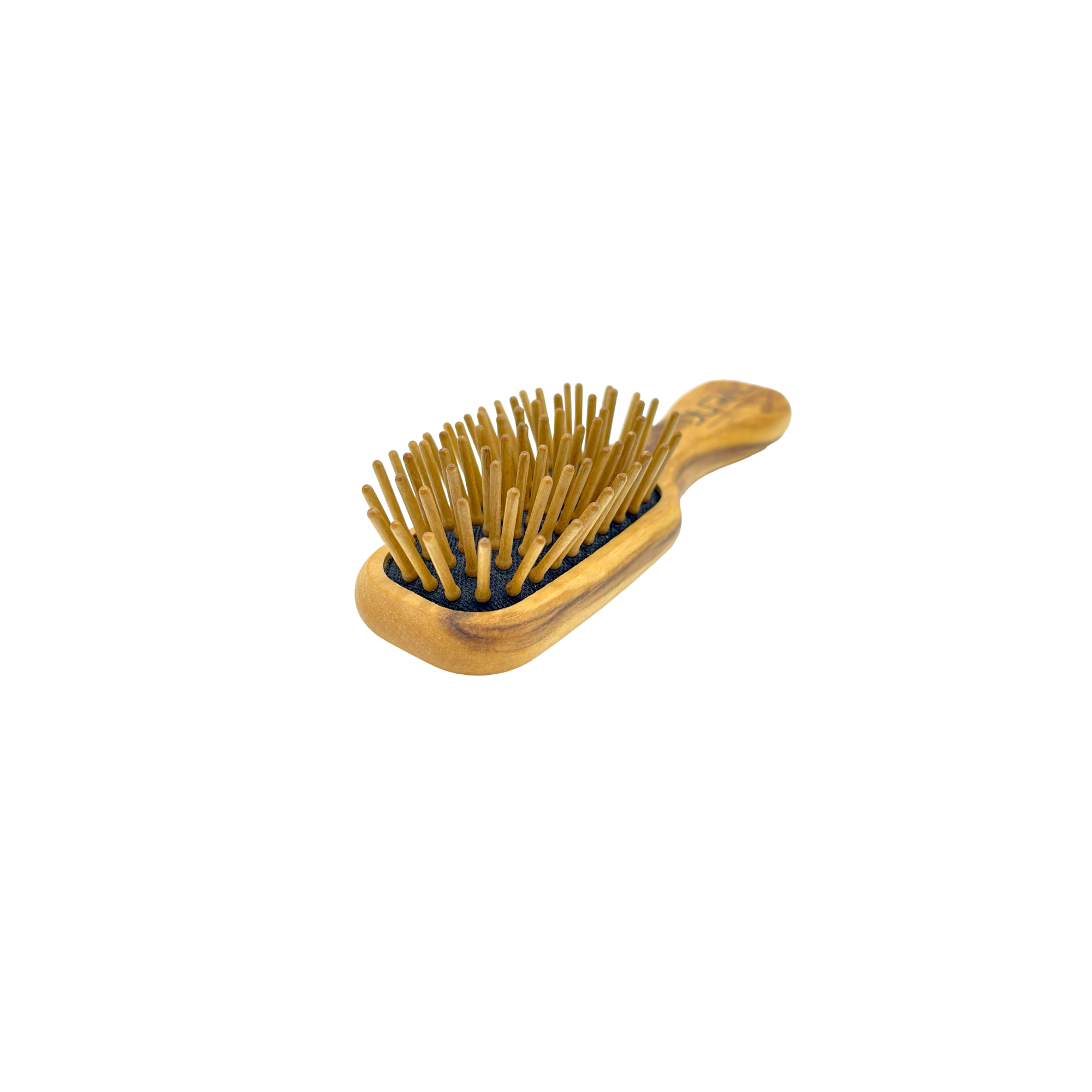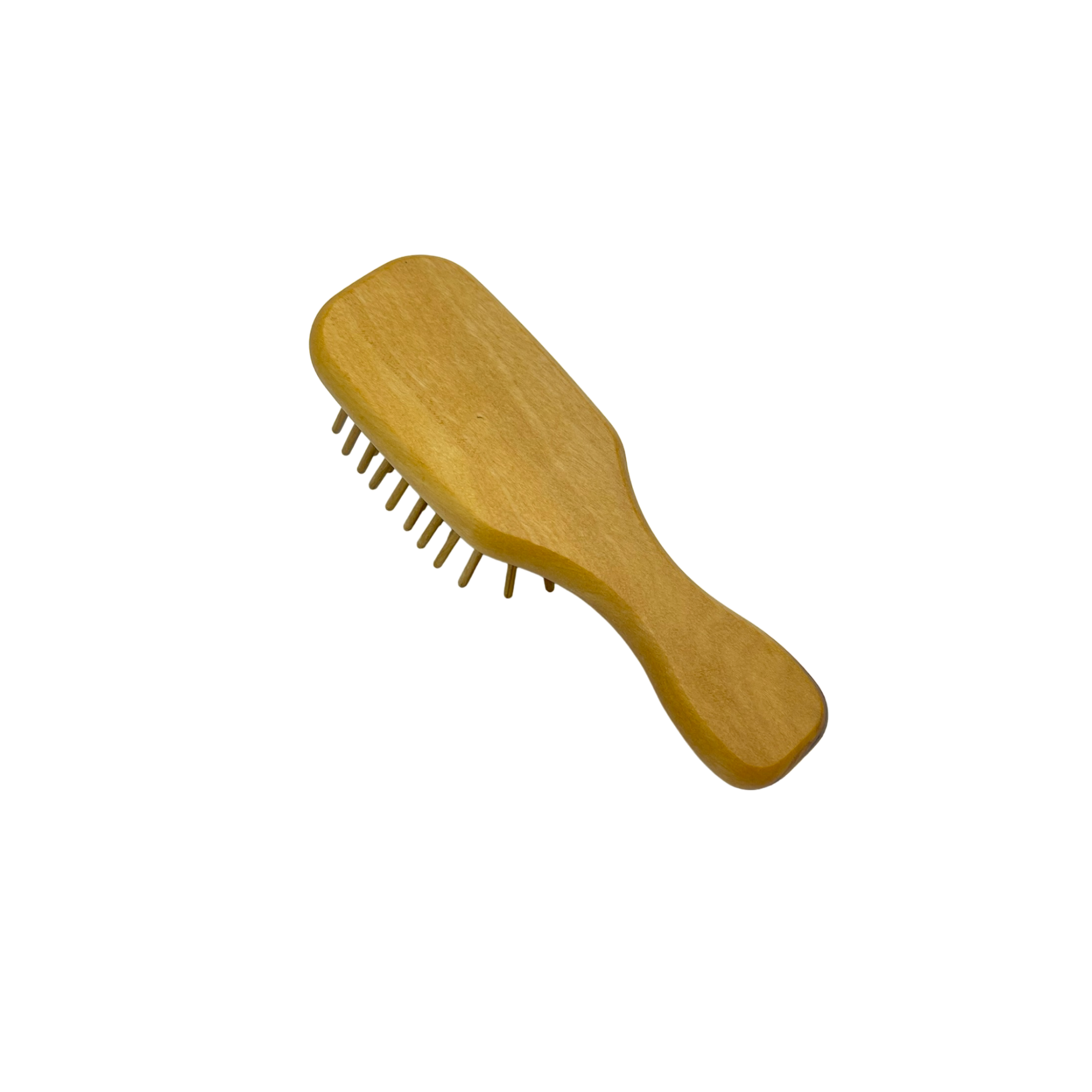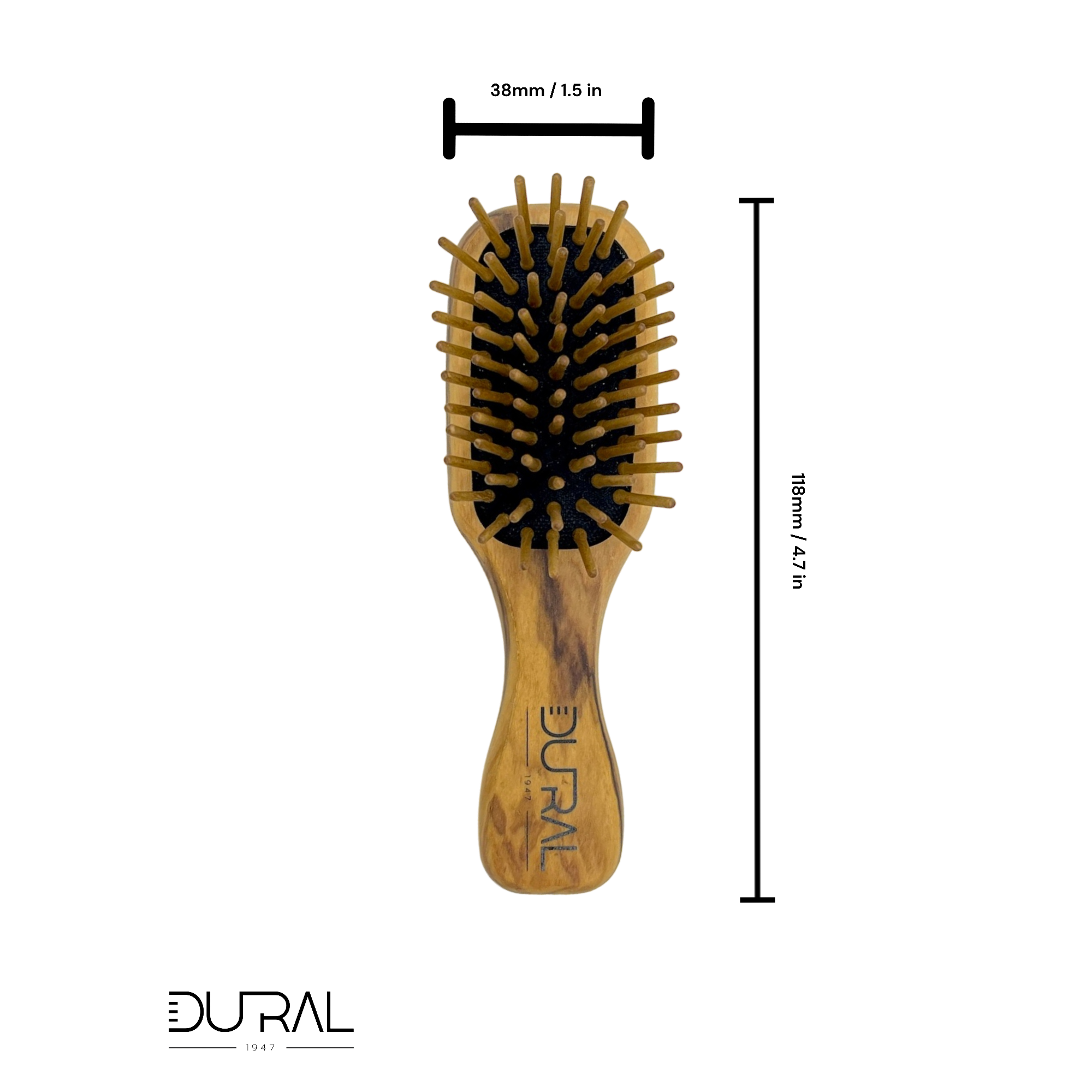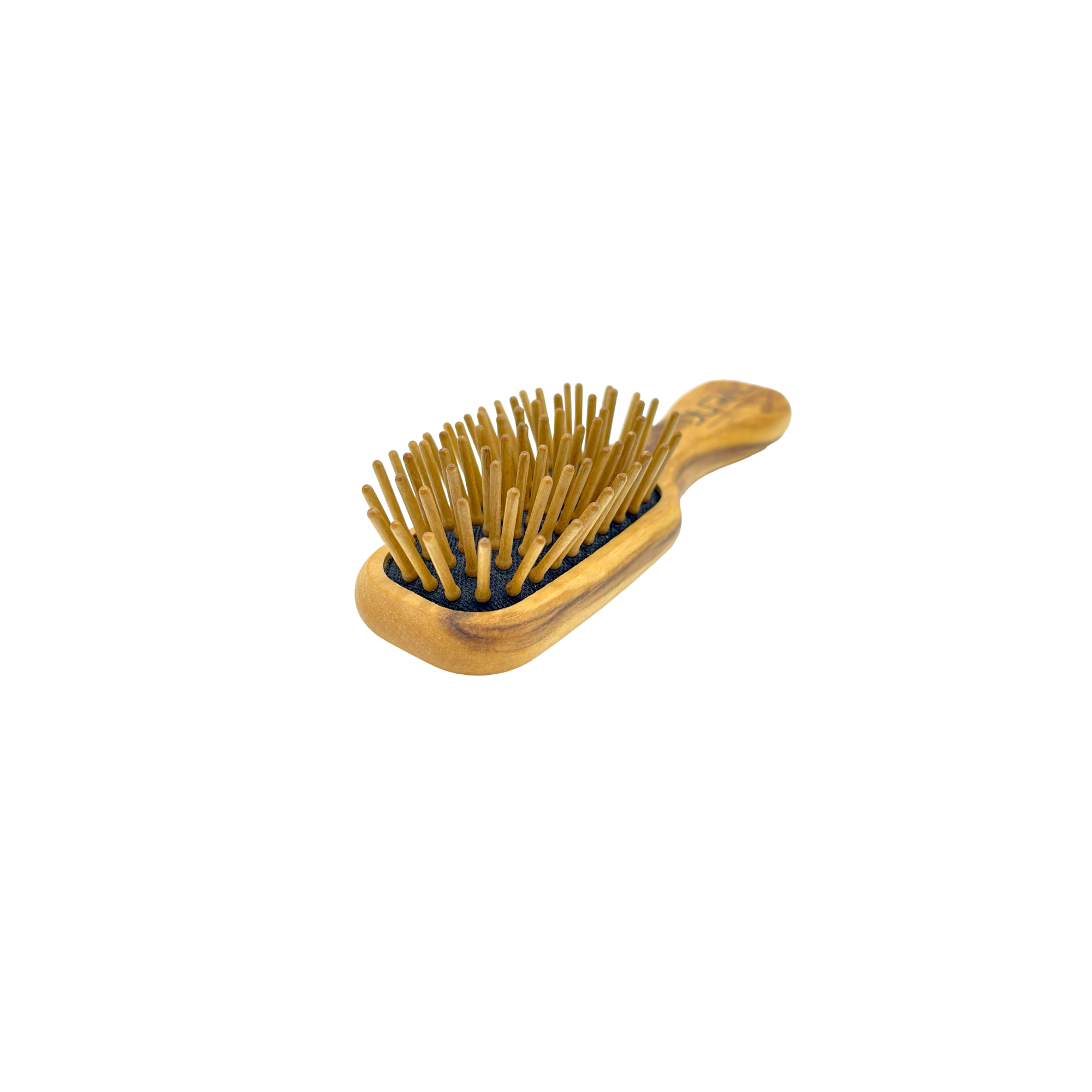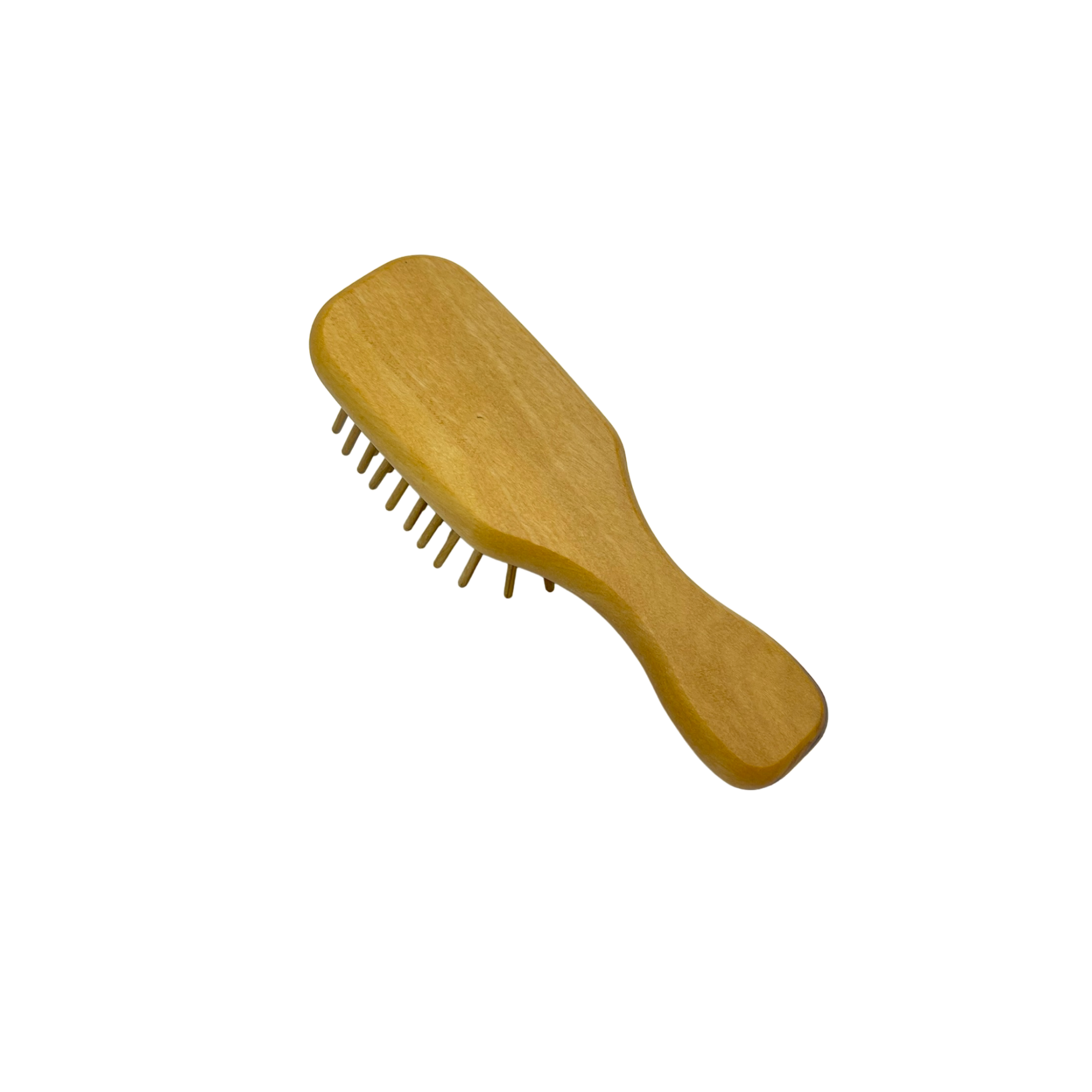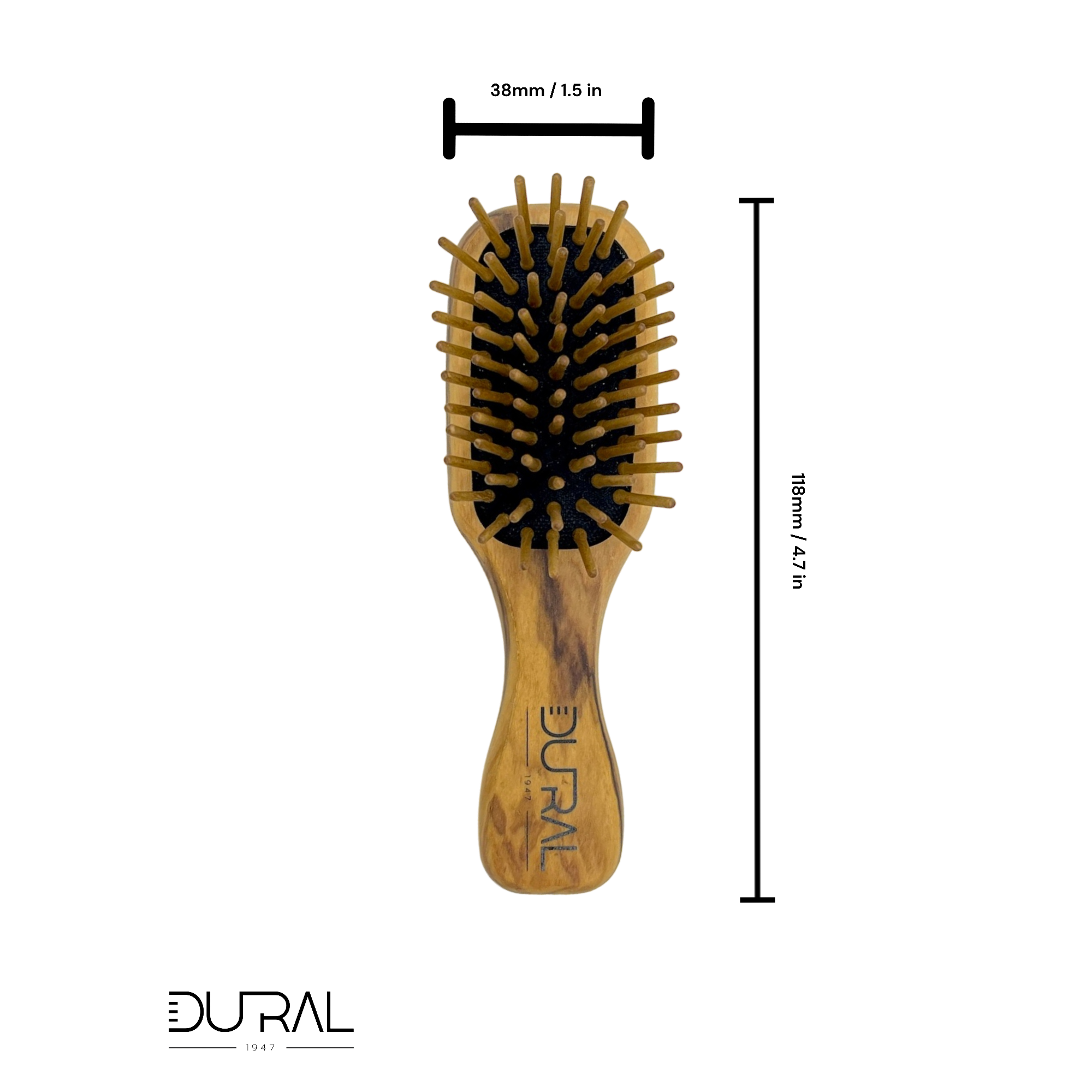 Dural Olive wood mini hair brush with rubber cushion and wooden pins
The Dural Mini brush is a small-sized hairbrush that measures 118 x 38mm, making it a compact and portable option for styling your hair. It features seven rows of straight wooden pins, which are designed to gently detangle and smooth your hair while also being static-free to prevent flyaways.

The cushioned base of the brush is made of high-quality materials to provide a comfortable and gentle brushing experience. This cushioning allows the brush to contour to your head, which helps to minimize scalp irritation and distributes pressure more evenly, reducing the risk of hair breakage and damage.

The wooden pins on the brush are also great for massaging the scalp, which can help to promote blood circulation and healthy hair growth.